ADD LUXURY TO ANY ATMOSPHERE
 The handcrafted crystal reflects the light and shadow like diamonds, showing charming light effects. The perfect nightlight, desk lamp, or room light!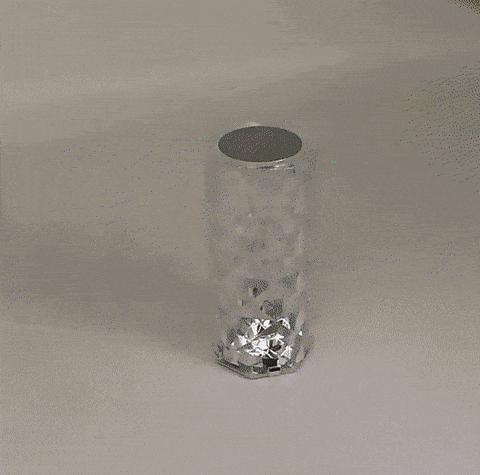 16RGB COLOR - ROSE PETAL SHAPE
The Crystal Lamp features 16 light color temperatures that are intimate and convenient, delicate, comfortable and natural, and soft. Every color irregular of the crystal touch lamp change to the brilliant rose. You can choose or pause your favorite color according to your mood.
ADJUSTABLE BRIGHTNESS
This Crystal Lamp is, not too bright nor too dark, present the right shape of a rose light atmosphere at any time, is designed to adapt to any indoor place, meets the preference of your sleep.
RECHARGEABLE TABLE LAMP
The Crystal Lamp Built-in 2000mAh battery with a micro USB charging port, charges anytime, no longer worry about a power outage, no more wasting money on battery, the fully charged battery can work up to 12 hours at minimum brightness, 4 hours at maximum brightness.
SMART TOUCH CONTROL
Gently tap under the lampshade to turn it on/off or adjust the brightness: first tap - low brightness, second tap - medium brightness, third tap - high brightness, fourth tap - OFF.
PERFECT AS A GIFT!
Our Crystal Lamp is perfect for bedroom, living room, dining room, study, Christmas decoration, craft room, hallway, closet, hotel, office, etc.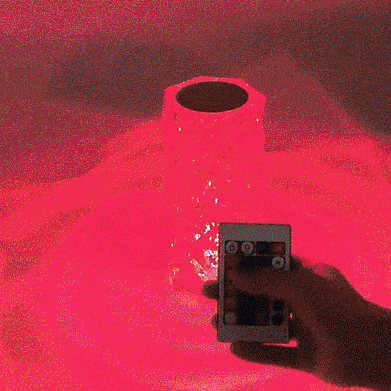 REMOTE CONTROL AND TOUCH CONTROL
Our crystal table lamp come with a 24-button remote control, you can freely turn the light on/off, change the lighting mode/color, adjust the brightness, start/stop motion; Set the control panel at the top of the crystal color-changing light, just tap the control panel at the top to change 8 colors (red, green, purple, white, yellow, cyan, magenta, multicolor). With these 8 scene modes, you can jazz up your romantic dinner or casual gathering.